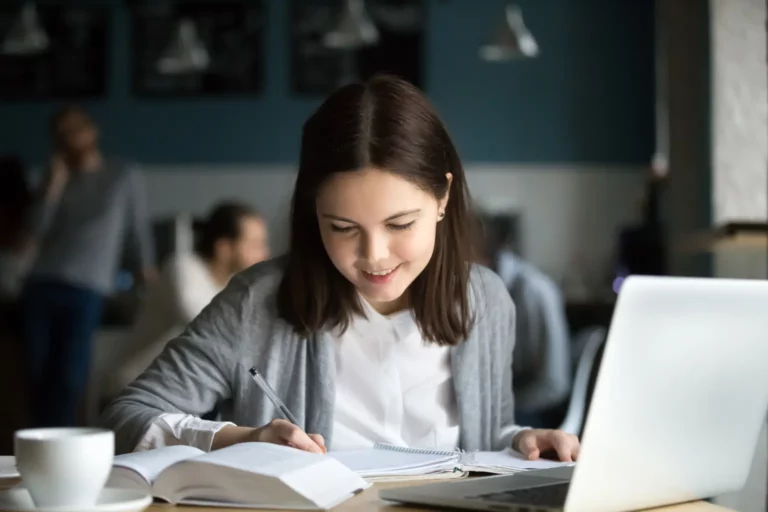 Become your best writer with TPS!
"Our daughter's growth as a writer through this course has been absolutely jaw-dropping. The creative knowledge-packed assignments in this course have sent her writing skills through the ceiling." Parent of TPS elementary writing student
TPS has been teaching writing since 1997. Over more than two decades, the comment we still hear most often from our former English students is that they were among the strongest most confident writers in their college classes and beyond.
Why are TPS English students such skilled and confident writers?
Every TPS English course grade 7 and up is designed as a writing instruction course, including the literature courses and the integrated humanities courses.
Every TPS English course grade 7 and up teaches and practices specific writing and rhetoric skills based on the level of the course. We never stop teaching, evaluating, and improving targeted writing skills at every level.
For TPS Elementary students, we have Writing Fundamentals courses that specialize in teaching and developing early writing to lay a solid foundation.
Good writing — analytical, rhetorical, or creative — combines a set of skills (which can be learned) with individual self-expression (which can be developed). Becoming a skilled and confident writer requires expert teaching and individual mentoring, not just practice and feedback. TPS has over two decades of proven excellence in teaching and developing strong and confident writers for college, career, and civic life.
The sooner you start in TPS English (as early as late Elementary) and the further you go in TPS English (including college dual credit courses and AP courses), the more polished and confident you are as a writer in college and career.
No matter where you are starting or where you are headed, use proven TPS English courses to help you become your best writer.
"I am not the same writer I was before taking this course. It has helped me to raise my standards for clear, polished, academic writing in every assignment." TPS upper high school student
---
About TPS (
at-tps.org
)
Online classes since 1997
Grades 4 to 12 students
Complete curriculum or individual course enrollment
Academic advising and planning
Individualized course credit options
Diploma (standard or honors) option
Top scholarship with biblical worldview
Live interactive classes
Timely effective teacher feedback
Dynamic faith and character development
Extensive student social opportunities
AP® courses with top exam scores
College dual credit courses with flexible credits
High Scholars program (24 college credits)
Honors courses
Accreditation and certifications
NCAA approved